KoR Deep Bleaching - The accepted most effective way to Whiten teeth.
The KOR Deep bleaching system is a technique that combines the best aspects of in office and at home bleaching along with specially refrigerated bleach imported from Evolve California for your case. Unlike cheaper b leaching systems the bleach is 100% effective and the super sealed trays ensure maximum results. Other bleaching systems are quicker and some are cheaper, but if you want life long white teeth, minimal sensitivity and maximum whiteness without having to avoid tea and coffee or red wine, the the KoR method may be for you.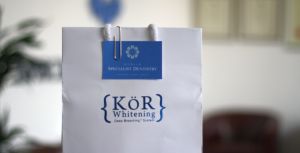 Deep bleaching is widely accepted as the most reliable and best way to whiten teeth, and the KoR is the best deep bleaching system in the world. KOR bleaching is highly intensive requiring multiple visits but is especially effective for stained teeth from childhood antibiotics, congenitally discoloured teeth, hypo-plastic teeth, prior to extensive cosmetic work, for older or worn teeth and teeth which have not responded to conventional bleaching. Crowns, veneers, bridges and implant crown will not respond to bleaching, you should consider if you want bleaching prior to these treatments. Desensitizes are provided which prevents or keeps sensitivity minimal. For further information see here and see or FAQ section here.
Dr. Fitzgerald is one of only a few dentists in Ireland offering this bleaching system and shipping in the specially formulated KoR bleach refrigerated from KoR in California.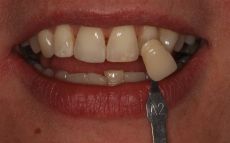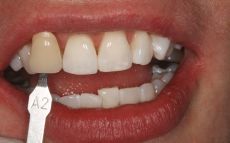 For darkened root canal treated teeth, often a simple walking bleach method is used. Here a bleaching agent is sealed inside the tooth and refreshed over a series of weeks, This method is safe and effective, for very dark teeth often a crown or veneer is needed to mask the discolouration also after whitening.