Oral Surgery
mr. seamus rogers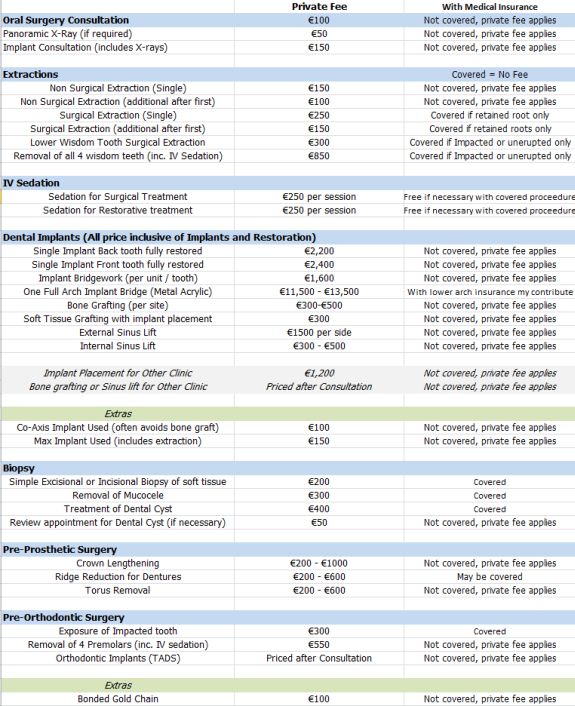 Some extractions and biopsies are covered by medical insurance plans (VHI, Aviva, Quinn). Please inform us if you are covered by this insurance. Otherwise payments are private. See what's covered here
Medical insurance will pay for a covered procedure provided you are insured for over 6 months & that this is not a pre-existing condition. It is your responsibility to inform us if you are not insured for a sufficient time.
If your insurance company declines to pay on your behalf for whatever reason then you are liable for the private fees.
Coverage for dental implants is only available on a pre approval basis and certain circumstances. We will advise you at the consultation.
Prior to consultation we cannot determine your insurance coverage for a procedure.
Estimates can vary with clinical conditions. Discounts are inbuilt, no further discounts are possible.
All professional fees are payable on the day of treatment unless a payment plan is arranged.
We accept payment by cash, cheque, laser & credit cards & paypal.